Overview
Enginetech offers a host of Thermal Management Modules that help enhance and prolong the life of the engines. Using the latest technology, our constant endeavor is to offer high-performance, high-quality, and extremely reliable products.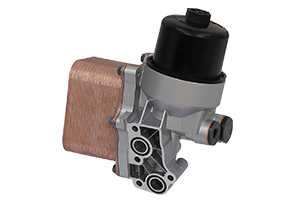 Oil Modules
At Enginetech, the conceptualization,design engineering, design validation and development of complex Oil Modules with total backward integration is our core competency. With a large product portfolio specifically designed for powertrain cooling, we are able to provide end to end solutions with maximum control on all inputs on account of maximum backward integration.
Product Specific Infrastructure
Aluminium Pressure Die Casting
Injection Molding
HMC's VMC's
Vacuum Brazing
Impregnation Plant
100% Traceability Marking
Oil Filter Manufacturing
Dry Type Leak Testing
IR/Laser Welding
Endurance Testing
De-aeration Tanks
Our De-aeration Tanks range from 1.5L to 14.5L with an optional coolant level sensor. Our capabilities include Part Design and Analysis, Tooling Design and Development, Welding Machines and 100% Leak Testing.
Our Capabilities include:
Part Design and Analysis
Welding Machines
Tooling Design and Development
100% Leak Testing
EGR Modules
Our EGR Modules are developed as per specific customer requirements. All the major input parts such as aluminum pressure die casting, EGR actuators, and related manufacturing processes are available in our dedicated I4.0 facility.
Oil Filters
Our Oil Filters are manufactured using multi-layered compounds made from synthetic materials which ensures a high permeability and therefore minor load losses in the engine lubrication system in addition to the optimal interaction with carbon particles dissolved in the oil.
Oil Coolers
Highly efficient and compact / modular solutions which are design engineered to ensure minimum pressure drop and enhanced heat dissipation.
Product Specific Infrastructure
Vacuum Brazing
Burst Testing
Ultrasonic Cleaning
Heat Dissipation
Leak Testing
Vibration Testing
Impulse Testing
Millipore Lab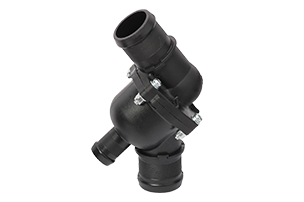 Thermostats
We manufacture stand-alone coolant Thermostats with the option of an integrated plastic housing. Our electrical Thermostats can be controlled through ECU for optimum engine performance. Our Thermostats quickly bring each engine to the correct operating temperature by controlling the cooling circuits. Enginetech range of thermostatic elements effectively provides the guarantee of reliability and quality expected by the automotive industry, in a wide range of temperatures for Oil and Water Applications.
Product Specific Infrastructure
Injection Molding
Leak testing
Element Assembly
SOT / FOT Testing
Hysteresis
Endurance Testing
Flow testing
Thermal Cyclic Test